Advanced Military Mobility Training and Support
WE OFFER TRAINING AND SUPPORT SERVICES Available CONUS/OCONUS
Black Dog Mobility (BDM) is a military mobility training and support company that provides essential advanced on and off-road driver training along with supplemental training options to a wide variety of groups.
BDM maintains its own fleet of indigenous 4x4 vehicles to be used at our own private training areas, military facilities or shipped to any number of locations for our unsupported off-road driver training. They consist of diesel, gas, automatic, manual, RHD and LHD Toyota and Land Rover platforms that replicate vehicles found around the globe.
Our small size combined with our extensive experience and knowledge working with various Special Operations groups for over a decade, allows us to be very flexible in how we implement our training to different groups with varying needs.
BDM's private training areas range from 150 acres to just under 3,000 acres throughout North Carolina and Virginia. Whether your unit is training on MRZRs, non-standard tactical vehicles (NSTVs) or other vehicle platform, we have a training area that is able to accommodate it.
TRAINING CAN BE PROVIDED CONUS/OCONUS:
Military/Federal facilities

Our private facilities

Mobile Training Teams/Unsupported training areas

Africa Region/SADC in Namibia
CONTACT:
off-road Non-Standard Vehicle (NSV)
BDM has extensive advanced off-road driver training experience and background on indigenous non-standard vehicle platforms that focus primarily on Toyota and Land Rover platforms. From early to late model Toyota Hiluxes, Land Cruisers, 70 Series Toyota's and many other commonly used vehicles throughout the world in various theaters.
Our trainings are facilitated by subject matter experts rather than trainers that teach a wide range of disciplines. This specific knowledge is what separates our instructors from other training organizations. Our NSV training is able to provide basic to advanced driver training for groups deploying overseas in various environments. We teach off-road driving and recovery skills with an emphasis on vehicle preservation. This provides your personnel the knowledge to make efficient and effective decisions - leading to a safer operating environment and less downtime regardless of immediate situation.
Our lead off-road instructors are certified through I4WDTA (International 4 Wheel Driver Trainers' Association) and have at least 10 years training Special Operations groups.
off-road Mobile Training Teams/Unsupported
BDM has many options for long range unsupported training in CONUS and OCONUS, which allows groups to train in a variety "off the grid" locations: from the dunes and desert of California to the jungles of South America in realistic situations where logistics, personal and vehicle preparation, communications, vehicle loading, land navigation and trip planning are critical to understand. Any off-road vehicle platform training can be easily integrated as part of this training, allowing driving, recovery, and field repair to be seamlessly incorporated throughout each day of training. Unsupported training's range from 5 - 12 days in length depending on location and curriculum requirements. Vehicle preservation is a primary focus that is constantly demonstrated throughout the training, along with every mobility training we provide. Without constant consideration for the vehicle and its mechanical limitations, you increase the risk of having repeated operational breakdowns.
defensive driving/high speed Driver Training
We offer WPS Certified tracks with wet skid pads that support live-fire situational training exercises and focus on vehicle dynamics. A comprehensive hard surface driving program designed for drivers to become more instinctive and reactionary in the processes associated with attack avoidance. This training will afford students the opportunity to expand their awareness beyond the confines of the vehicles. Training packages from 2 to 5 days allow the training to combine about any hard skill into the training - vehicle control exercises, in addition to skid pad, PIT/ram, vehicle interdiction, motorcade and vehicle commandeering.
GMV 1.1 (GD Flyer), pOLARIS DAGOR, HMMWv: including MRZR's and LATV's.
This training consists of the GMV 1.1 (GD Flyer), Polaris DAGOR, HMMWV platforms, along with MRZ's and LATV's, commonly used by various military groups around the world. Our familiarity with these vehicles will significantly increase each students ability to understand the dynamics and mechanics of these platforms.
Students will not only understand the strengths and weaknesses of these vehicles, but also understand the operational and mechanical features. The HCOG, weight, and size of these platforms can potentially create significant limitations, but with a better understanding of off-camber driving and throttle control, these platforms can be used safely in less than predictable terrain with vehicle preservation still a strong component of the skill set.
unimproved driver training
Several of our available training sites provide miles of unimproved roads - ranging from gravel, dirt, mud and sections of pavement. This allows us to train at higher speeds in 4 wheel drive and HCOG (high center of gravity) vehicle platforms to better understand their specific vehicle dynamics and limitations. These training sites are also able to support technical off-road mobility driving training, defensive/high speed driver training, along with various firearms training, CQB, breaching and other supported training.
Black Dog Mobility LLC and Namside Tactical Services have teamed up to provide a host of training options for United States Embassies, Consulates, DoD groups, NGOs and other public and private organizations within the Africa Region.
Our training capabilities in Namibia are designed to support the SADC (Southern African Development Countries)/Africa Region. The 15,000 acre training area, located in the Khomashochland region, has a wide variety of mountainous terrain, along with complete tactical shooting range for supplemental training options. We currently support the regions embassies and consulates staff and local drivers.
We are intimately familiar with the Department of State's various training requirements, along with many other current clients, which include DoD Special Operations groups and related federal agencies. With our combined experience and skill sets, we're able to provide the very best training available to our clients wherever they may be located.
Training options
Off-Road Mobility Driver Training

Defensive/Evasive Driver Training

Tactical firearms training

Private security training
Certifications and qualificationS
WPS II (Worldwide Protective Service) bio approved on all vehicle dynamics training for Department of State requirements

International 4 Wheel Drive Trainers' Association (I4WDTA) certified trainer

Secret Clearance

ITA Accredited Training Provider

IALEFI Active Member
Our Team
GARRETT PORTERFIELD
Garrett has been serving the Special Operations community for over 13 years. His extensive training experience has included a variety of vehicle platforms that include standard and non-standard military vehicles (indigenous Toyota's and Land Rover's), GMVs, LMTVs and MRZRs - ranging from technical off-road, unimproved and high speed tactical drivers' training. Garrett has over a decade of experience in all facets of training delivery and management. He has been responsible for all areas of the instructional development process to include the curriculum design, implementation and evaluation. He is considered a Subject Matter Expert in his field and is often relied upon as a business development asset for many government and Department of Defense agencies as well as private companies throughout the US and Canada.
During that time Garrett has developed relationships with some of the best trainers in their respected field – from tactical/high speed, 4x4 mobility, motorcycle / ATV / side-by-side, shooting, rally, scenario development and CONUS/OCONUS training support and logistics.
Garrett currently holds a Secret Clearance and is WPS II bio approved for Department of State. He is also a certified instructor with the International 4-Wheel Drive Trainers' Association (I4WTA).
george singarella
George has over twenty years experience in the high threat security services industry with extensive experience in the fields of anti-terrorism training management and instruction. He has served as Director of Training for DoS High Threat Protective Operations training and the Bureau of International Narcotics and Law Enforcement Security training. George was also the Director of Training and lead instructor for DOD, OGA and Corporate clients in all aspects of high-risk environment training to include; protective operations, firearms, empty hand combatives, edged, impact and unconventional weapons and urban survival. He has been operational both CONUS and OCONUS providing and managing security operations for senior level government and military officials. George is a former, combat decorated, United States Marine and also the President & Founder of his training company, LANISTA International.
Greg hurley
Greg is a dedicated retired military professional with extensive experience in all types of tactical drivers training and firearms instruction. Greg has delivered training to Department of State, Tier 1 groups, ODA, GHS, DoD and foreign military personnel. He has over 9 years' experience teaching all aspects of Tactical Drivers Training, Off-Road, Unimproved Driving, Defensive Tactics and Firearms, along with various aspects of PSD for Department of State. He's also been deployed to Amman, Jordan as a Site Lead and Lead Instructor for the training of TCN Guard Force for the Department of State.
Naval Special Warfare
Army Rangers
Special Forces
US SOCOM


US Department of State
US Department of Energy
Various JSOC units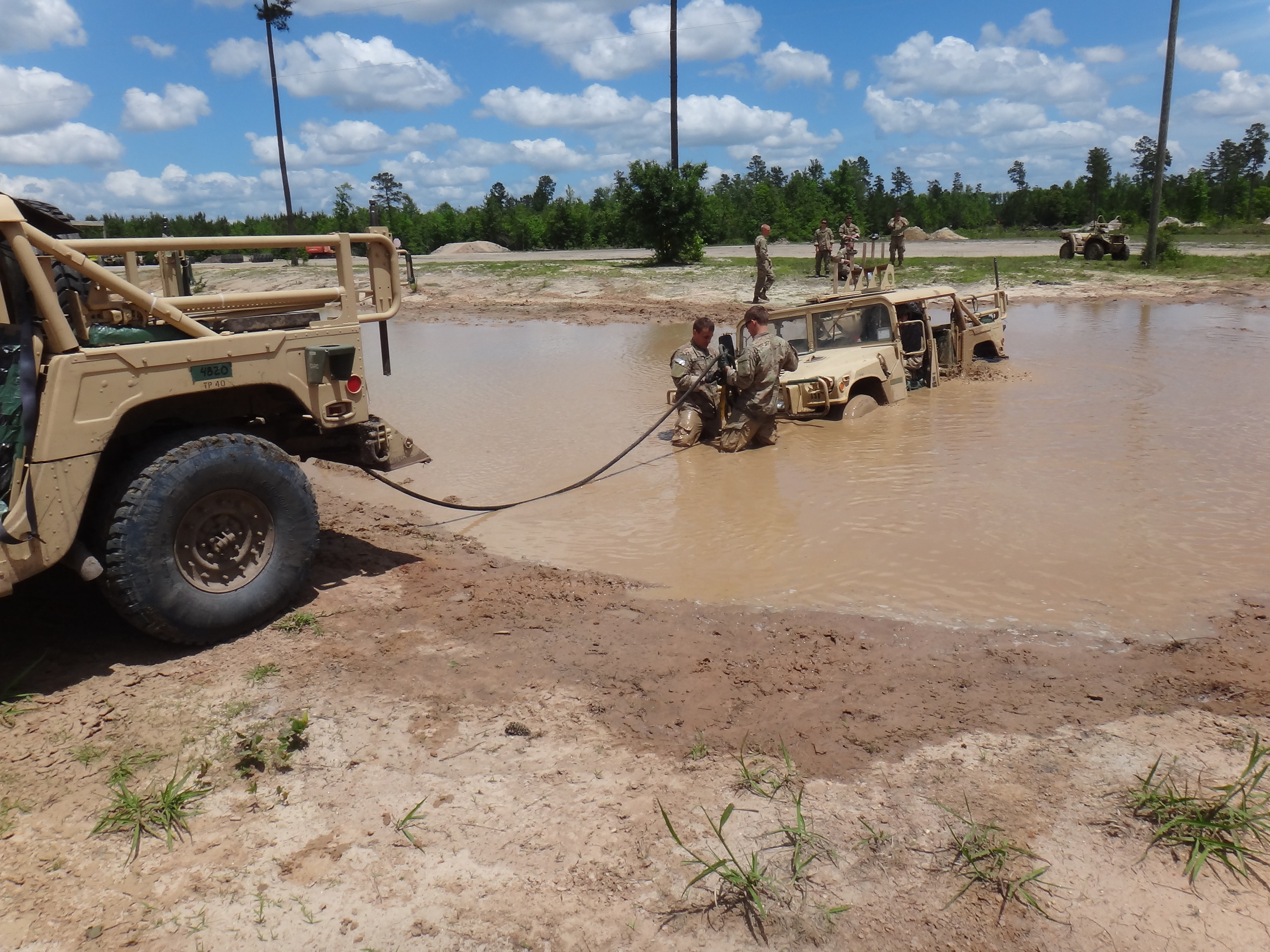 If you'd like to learn more about Black Dog Mobility, the services we provide, or have a general question - please fill out the contact form and we will get back to you.
We have various funding options that can help provide your unit with the necessary pre-deployment training requirements needed. We'd be happy to discuss how we can help you in making this happen as efficiently as possible.
Be advised, as we do spend a lot of time training in the field and in remote locations, it may take a couple days for us to get back to you.
You can also reach us by phone at 540-227-6610.